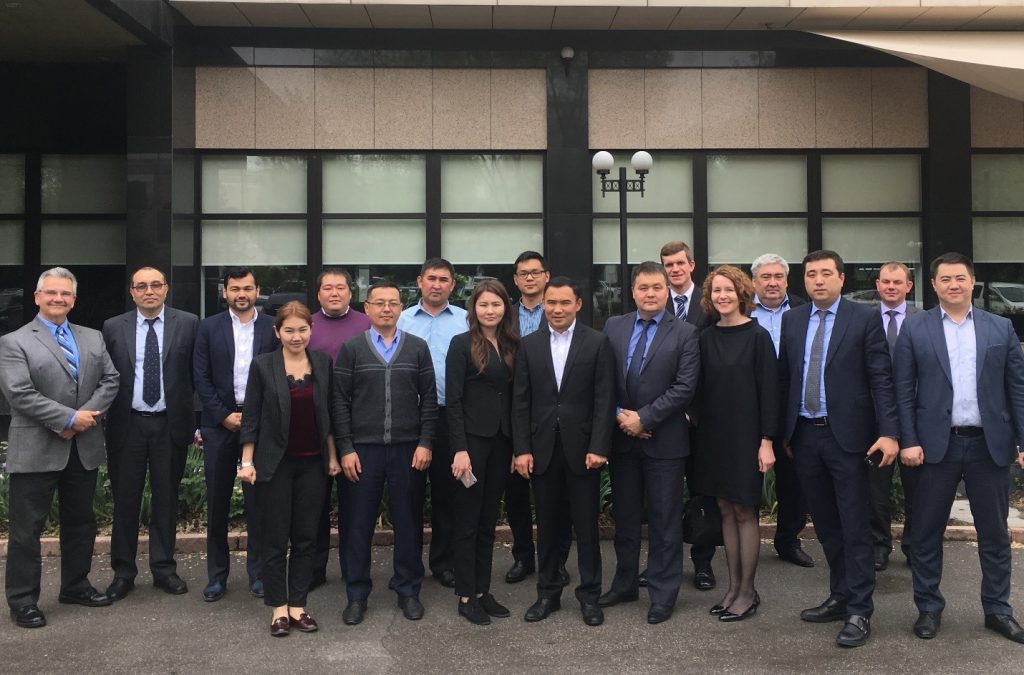 On 25 April 2019, the Center for Non-proliferation and Export Control participated in the workshop called "Training Course on Risk Report Databases".
The training took place at the Hyatt Regency Hotel in Bishkek, Kyrgyz Republic.
This event was organized by the Ministry of Economy of the Kyrgyz Republic with the assistance of the U.S. Department of State's Export Control and Border Security Program.
The training was conducted by representatives of the Wisconsin Project on Nuclear Arms Control.
The Wisconsin Project on Nuclear Arms Control is a private non-profit, non-partisan organization in Washington, D.C., founded in cooperation with the University of Wisconsin. The organization's work is based on the idea that the best way to stop the spread of weapons of mass destruction is to start from the source: to stop the supply of materials, equipment, and technology needed to produce these weapons. To this end, the Project reveals and publicizes dangerous export operations and works directly with countries to improve their export control systems.
The training was attended by representatives of various governmental and non-governmental organizations of the Kyrgyz Republic, including the Ministry of Economy and the State Customs Service.
The participants highly appreciated the possibility of using the Wisconsin project database in the licensing and customs clearance of dual-use goods subject to export control.
As a result of the training, the participants were presented with relevant certificates and an opportunity to use the Wisconsin Project database during the year.